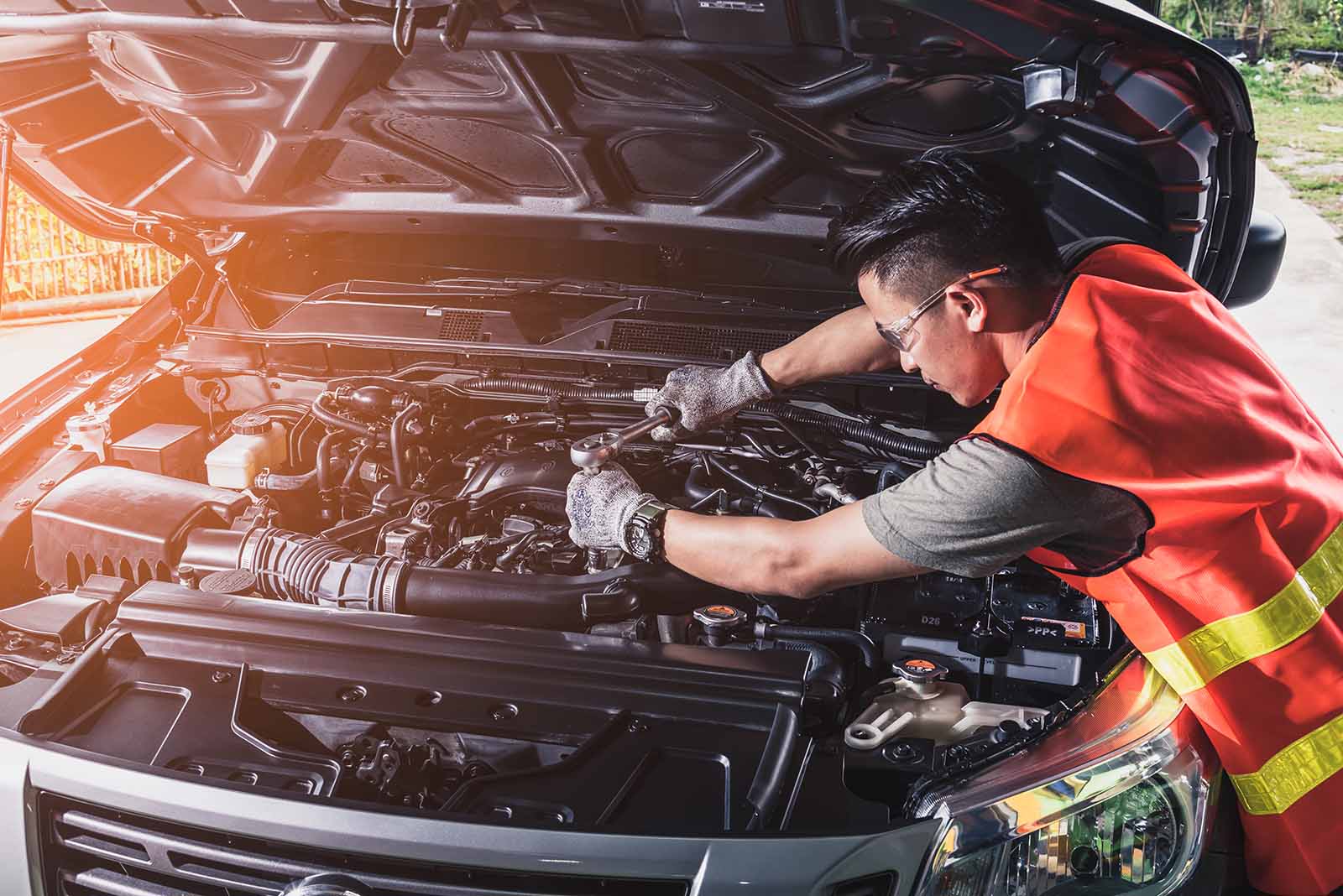 05 Aug

The best way to find a "mobile mechanic near me"

We're so busy nowadays. We've got a full day of work and then we've got to take the kids to school activities at night and on the weekend. No one has time to take their car to a garage for service. Because, not only do you have to drive to the garage; you've got to find a ride to work or back home.

Since more and more people work from home, it makes sense to hire a mobile mechanic to come to you instead of you going to the local shop. You could sit in your home office, working on your latest project, while a mobile mechanic services your car in your driveway. Or, if your work allows it, you could have a mobile mechanic come to your work parking lot and service your vehicle right there, onsite.

What does a mobile mechanic do? Find out all the services they provide in that article!
The best way to find a mobile mechanic "near me"
In this article, we're going to discuss the best way to find a mobile mechanic "near me", we'll talk about how much a mobile mechanic charges, the idea of a mechanic coming to your house, the inception of apps to help you find a mobile mechanic, and the question of whether you need a certain type of insurance to hire a mobile mechanic.
How do I find a local mobile mechanic?
If you haven't already downloaded the Mach 1 Services App, Google is your best bet in finding a local mobile mechanic and topping the list of providers no doubt you're going to find  Mach1 Services.  At Mach1, you get the best roadside assistance and each of the mobile mechanics that have become a part of our network have been background checked, screened and we ensure they're licensed for the full range of services and repairs able to be completed without a body shop.
What does a mobile mechanic typically charge?
The price to hire a mobile mechanic can vary depending on the make and model, as well as the service requested. Prices also vary based on region. You will see an estimated price in the app before you confirm your service. Once your Service Provider helps you, you'll sign off on the final amount from their device. Prices are based on fair market value, meaning the average price of each service in the region.
If you decide to choose another service and just to make sure you're informed regarding other Mobile Mechanic series, per Angie's List, a mobile oil change could cost between $35 and $50, while detailing service could cost between $50 and over $200. For a mechanical repair, we've found labor to be as low as $30 per hour and as high as $80 per hour. You'll have to add in the cost of the parts, as well.
Can you have a mechanic come to your house?
Of course the mobile mechanic can come to your house!
Introducing: An awesome app to find a mobile mechanic.
If you'd like to keep us with you wherever you go, and are using an Android or iPhone device, check out are Mach 1 Services App and download and sign up so you can access any one of our services without diving into google search.
Do you need insurance for a mobile mechanic?
No you don't need insurance to hire a mobile mechanic and get a car inspected!  At Mach1 Services, the agreement you mach with the mobile mechanic at the time of service is all that's required to put you back on the road with your needs met.
Save time and hassle with a mobile mechanic.
So now you've had the crash course of mobile mechanics. We've offered you the best way to find a mobile mechanic and what to look out for. And, you've learned about pricing and insurance. Plus, we've introduced you to a fantastic app that will simplify the process of finding a mobile mechanic. So, next time you need help with your car battery or got a busy day at home or at work and need to get your oil changed, call up a mobile mechanic and see what they can do for you.