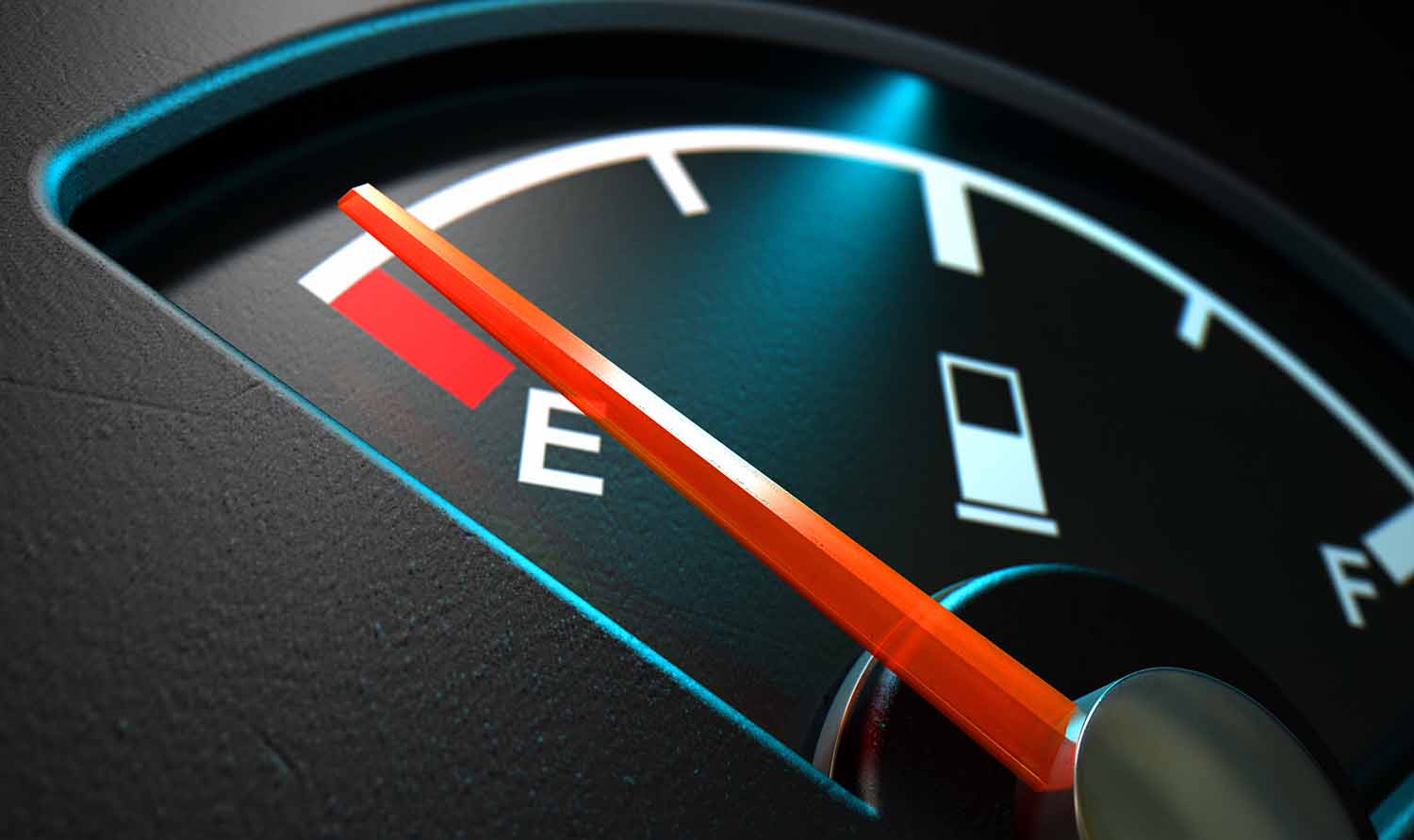 24 Jan

The Best Gas Delivery Service on the Road!

Posted at 00:00h

in

Blogs

Running out of gas on the highway might be an inevitable situation for those traveling through lowly populated places. You probably do not plan to run out of gas, but sometimes you can get caught in a stretch of miles and miles without any sign of a gas station. If this does happen, what do you do?

Mach 1 Roadside Assistance provides fast help at a reduced price when compared to other places. If you find yourself stuck on the side of the road without fuel for your car, Mach 1 gas delivery service is the answer to your problem.

In this article, you will learn about the best gas delivery service on the road. Mach 1 services give their customers the best option available for roadside assistance, especially when it comes to gas delivery. Keep reading for more on the best gas delivery service on the road.
Who Is Mach 1 Services?
Mach 1 Roadside Assistance is a company focused on taking care of its customers in times of need. Running out of gas can be a common instance in some areas, and with Mach 1, you will not have to worry about high prices, unreliable workers, or unsatisfactory service.
The professionals at Mach 1 are sure to take the best care of you and your care, no matter what the problem may be.
For this article, the main focus will be directed towards Mach 1's gas delivery service. Often, trying to find help with gas when you are stranded on the side of the road can cause many problems.
Some of these issues include trouble simply finding someone, unnecessarily high prices for a few gallons of gas, having to wait extremely long for the roadside assistant to arrive, etc. Continue reading below to find out how these problems are solved with Mach 1 Services.
How Do I Access Mach1's Gas Delivery Service?
Mach 1 has made its delivery service as accessible as possible in this advancing world of technology. You can access Mach 1's gas delivery service and all other services with the Mach 1 Roadside Assistance app for your smartphone. The steps that follow are simple, efficient, and worth it.
Download the app: You do not have to be a Mach 1 member; all Mach 1 services are open to any customer that needs help. The Mach 1 Roadside assistance app gives you access to all Mach 1 services.
Find a service provider: The Mach 1 app is designed to find the closest available service provider to your location and immediately dispatch an alert to them that lets them know you need help. With this technology, there are no third parties involved, and the Mach 1 app communicates directly with the service provider who will assist you.
Choose your service and wait for the provider to arrive: After the nearest service provider has been found, they will be able to see the service you are requesting, gather what they need to complete the job successfully, and get to your location as soon as possible.
Pay through the app: You can pay for your service directly through the Mach 1 app with a credit or debit card. This way, your payment process remains just as convenient as the service itself.
How Much Does Gas Delivery Cost?
No matter where you are, gas delivery will cost around the same amount of money as long as the fair market value is in play. Mach 1 takes regional fair market value prices for gas delivery into account with their services. However, being very aware of the price gouging often charged by their competitors, Mach 1 strives to make their services cheaper at all costs.
Some gas delivery providers might charge up to $100 in fees for labor and delivery. With Mach 1, the price is nowhere near that much. As stated before, they do take fair market value into account, so there will be additional fees on top of the initial cost of the gas. Still, the affordability of Mach 1's prices and their great customer service far exceeds that of their competitors.
The typical amount of gas that Mach 1 service provider will bring you is up to two gallons, with the service ranging between $45-$60 based on the region you are in. Besides, you can request more than two gallons of gas, which would likely increase the delivery charge a bit more.
However, other gas delivery providers overcharge in high amounts for their services. With Mach 1, you benefit from the care that Mach 1 services providers are dedicated to achieving when taking care of their customers
| | |
| --- | --- |
| Mach 1 Gas Delivery Service | Competitors |
| Gas delivery price between $45-$60 | Gas delivery price can exceed more than $100 |
| Ability to request a larger amount of gas | Typically has one set amount of gas per delivery |
| Mach 1 app connects you directly to a Mach 1 service provider | You might have to deal with a difficult dispatcher who might not find an affordable roadside assistance company at a fair price in a short amount of time |
Besides the fact that Mach 1 gas delivery service is substantially more affordable than its competitors, there are many other reasons that you should choose Mach 1 Roadside Assistance. In the next section, you will learn the benefits of Mach 1 services.
What to Expect from the Gas Delivery Service Provided by Mach1 Services
When it comes to Mach 1 services, the roadside assistance provided by its employees is unmatched. No matter what service you are requesting, the professionals hired by Mach 1 are ready and available to help you out.
Being stranded on the road with car trouble can be a serious situation. Mach 1 is dedicated to making the experience less stressful, less time consuming and less expensive for you.
Easy Process
The use of a smartphone app makes it easy for you to see the availability of Mach 1 providers on the clock. In turn, the app itself simplifies the process for both parties by finding the Mach 1 service provider closest to you. With this convenient technology, you will not have to deal with the struggles of dispatchers, being put on hold, and more.
In addition to the ease of finding a Mach 1 service provider and the convenience of paying with a card directly through the app, the Mach 1 Roadside Assistance app offers many other advantages that will make your roadside experience worthwhile:
| | |
| --- | --- |
| Price | With fair prices after taking regional situations into account, you can be sure that Mach 1 offers you the most affordable service available. |
| Time | The efficient method of direct contact with your Mach 1 service provider allows you to keep track of where your provider is and how long it will take for them to find you. Also, without having to deal with any additional people, there is less of a chance of confusion between you and your service provider. |
| Options | The Mach 1 app is also designed clearly to maneuver your way around, choosing your preferences like what specific service you want. With multiple options available, Mach 1 is likely to have the resources for any of your car problems. |
| Dependability | As will be discussed in the next section, the service providers at Mach 1 are equipped with the skills necessary to provide you with the service you need. |
Professional Providers
It is no secret that you will want the best people available to help you with roadside assistance. Mach 1 service providers are professionals who care deeply about keeping you safe on the road. Mach 1 takes in-depth steps to ensure that you get to experience the most professional service possible.
Trusted service providers: Whether it is a dispatch to another company, a mobile mechanic, or an independent worker, Mach 1 takes necessary steps to ensure that their service providers are legitimate, licensed, and trained properly to send a trusted provider to your location.
Readily available: With Mach 1's 24/7 availability, you can find a service provider in your region at any time of day or night. Just because it might seem like an inconvenient time does not mean Mach 1 will refuse your service requests. If there is a Mach 1 service provider near you, you should have no problem getting help.
Caring workers: The fact that Mach 1 provides affordable rates for their services shows that they value their customers and care about the safety of people who need urgent roadside assistance. Other roadside assistance providers can frequently be too focused on the black and white job rather than caring for the safety of you and your car.
Exceptional Results
Mach 1 services are determined to provide you with the most professional, most affordable, and most successful roadside assistance out there. They understand the problems people so often face with dispatchers, prices, and other factors that make roadside assistance such a stressful experience.
Because Mach 1 cares so deeply about its customers, it is easy to see why they can leave so many people satisfied. The reason Mach 1 roadside assistance can provide such exceptional results is because of how they have marketed their services:
No membership fees
Lowered gas delivery costs
24/7 availability
Unmatched customer service
Trained professionals who will get the job done, even in the most severe of circumstances.
What Else Does Mach1 Services Offer?
Gas delivery is not the only service Mach 1 provides. As a roadside assistance company, their workers are equipped to accomplish many different service needs. Whether you have no gas or a blown tire, Mach 1 services can take care of your problems quickly:
| | |
| --- | --- |
| Flat Tire | Roadside assistance will bring you a new tire and do all of the installation work for you. |
| Tow Truck | If your car completely breaks down, Mach 1 can dispatch a tow truck to you just as easily as it can contact any other service provider. |
| Dead Battery | Mach 1 has the tools necessary to find you and either restart your dead battery or bring you a new one. |
| Lock Out | Even if you are dealing with something as trivial as being locked out of your car, Mach 1 services can help you get back in. |
| Non-emergency | If you need to call the police, but it is not an emergency, Mach 1 has an option on their app to dial your local non-emergency police department. |
Takeaway
As you can see, Mach 1 Roadside Assistance is an elite form of roadside service that offers multiple different solutions to your problems. With reduced prices and with conveniently located service providers, you will no longer have to worry about making your car troubles any more stressful than they already are.